A: Binding of D101S5 mAb to plate coated with human CD47 protein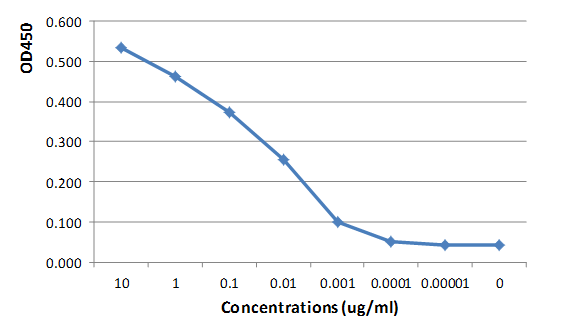 Human CD47ECD huFc protein was coated on a 96 well plate at 1 ug/mL. After coating, the plate was blocked with 2% BSA and D101S5 antibody was added at the indicated concentrations. The plate was then incubated at room temperature for 60 min. before adding the HRP conjugated anti-mouse secondary antibody and the HRP substrates. The plate was read at OD450.
B: Binding of D101S5 mAb to full length human CD47 receptor expressed on CHO cells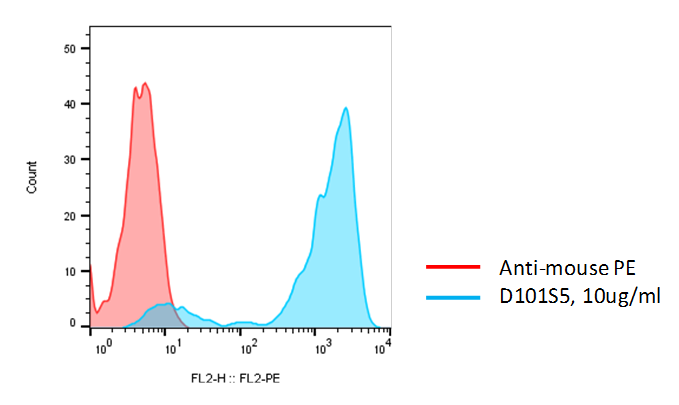 Full length human CD47 receptor was expressed stably on CHO cells. CHO-huCD47 cells were stained with D101S5 antibody at 10 ug/mL. After incubation, the cells were then stained with a secondary anti-mouse PE antibody and analyzed by flow cytometry.